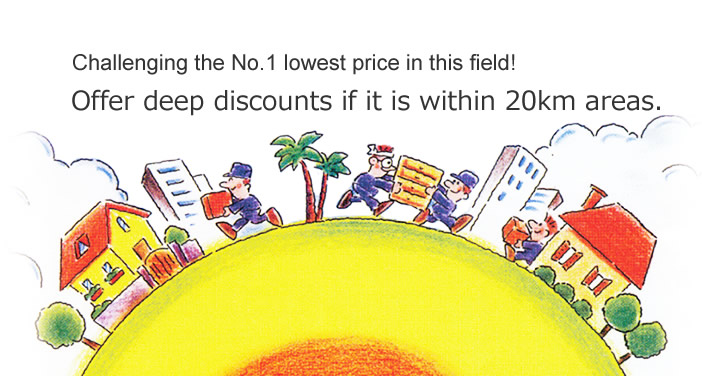 Introduction of service

The Best Moving Service is in response to your varied requests to meet customer needs such as from a single-person's moving to a relocation of an office and a moving with fewer packages.
Ultra-economic course
This is suited for those who want to move
with the least cost.A person who can talk over the moving day and the time.
Economic course
Leave from carrying-out to carrying-in up to our company.This is a basic plan.
Easy course
You can apply small packings for a separate fee.A customer unpacks small things.
Leaving everything course
This is most fitted for a too busy person and leaves everything to us.
Secured moving service

What the Best Moving Company can challenge the lowest price in this No.1 business field is the thorough "on-site force" and the service development we have carried out to meet various customers' needs so far.
Security 1

No.1 lowest price in the industry
in this business field
In case an estimation from other companies is lower. We try to achieve No.1 lowest price.
Security 2

Total support of moving
Total support from moving to collection of unnecessary recycle goods.
Security 3

Quick response to any moving.
We can respond to any moving from delivery of small quantity to moving offices and foreign relocations Options are fully available.
Service contents for each service
We have made a simplified chart of four plans the Best Moving Service offers which tell us what a customer and our company do. Please look at it for your reference. Each plan introduces more details.
Please check with slide.
Ultra-economic
course
Economic
course
Easy
course
Leaving everything
course
Packings
Customers
Customers
Packings
Safe transportation
Taking care
(Protection of a house)
Carrying-in
Installation
Unpacking
Customers
Customers
Customers

Operations at the Best Moving Service
Customers wishing to pay by credit card should inform us at the time of quotation

Please refer to the guidelines in the icon below on how to pay by credit card.

Click here for the credit card payment guidelines.

Credit card payment is only available for one-time payment. No instalments.

Please select the branch office from the buttons below and click to make the credit card payment.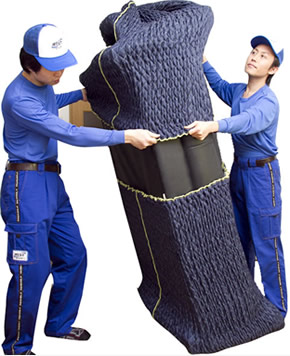 We, Best Moving Service, started business as a devoted moving company in Higashi Osaka.
At present, we have branches from Tokyo to Fukuoka aiming at offering better services every day.
We are intent on improving service working president and employees together. We started this company aiming to be loved by the local area, but nowadays we have come to receive a lot of inquiries about moving from customers in Kyoto, Nara and Kobe areas as well as whole Osaka areas
We consider it to be the most important to receive a repeated request from a customer once used us and we are endeavoring to do a compassionate response to our customers from a receptionist to receive telephone to an estimation staff, front-line workers who actually carrying out moving job.

The flow of moving
Free estimates
Free estimates with no obligation. First, make a phone call or e-mail us.


Packings
When you decide moving, please proceed your packings.If you leave it to us, our staffs operate carefully.For small packings, consulting to us is separately necessary.


Carrying-out
Our staffs carry out baggage carefully from an old house to a vehicle after taking care of the baggage and buildings with dedicated protection materials.
Safe transportation
Our driver reliably and safely transports your baggage to your moving place.


Taking care (Protection of a house)
We cover with protective materials (taking care) when carrying in and carrying out so that household goods and buildings may not be flawed.


Carrying-in
Our staffs will carry baggage to the room.Please consult us if the disposition of furniture is not decided.
Installation
Our staffs will install the moving baggage to your specified places.


Unpacking
We will unpack the baggage. If you leave it to our company, our staffs will carefully operate, which saves your handlings.


Cleaning
For those who are busy customers, an optional service of cleaning is available. Please ask our staff in charge of sales section for more details.
Business areas
Even for those people outside of 20km area, if it is within a business office area, it will be a discounted area! Please confirm with a following map. The blue color areas are corresponding areas.